STAYTHORPE POWER STATION
---
Client Name:
SPIE-WHS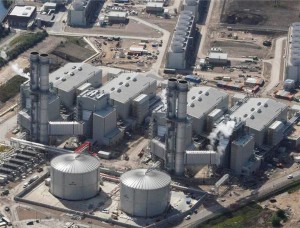 Start Date:
May 2010
End Date:
August 2011
---
Job Description:
Installation of power, control, instrument cables and jointing of MV and LV cables.
Approximately 1 million metres of cable installed on ladder rack and underground duct system.
ICS also performed the complicated task of routing all cables using the Athena cable card system.
To date Staythorpe remains ICS's largest project in terms of value and quantity of cable installed.
ICS also assisted Volker Infrastructure Ltd in installing the 400kV cables from each of the turbine halls' station end transformers to the National Grid Switch Yard, which required ICS staff to have BESC (Basic Electrical Safety Competence) training.
« LONDON DATA CENTRES 4 & 5 - Back to Case Studies - OGN APPACHE »