LONDON DATA CENTRES 4 & 5
---
Client Name:
Crown House Technologies Ltd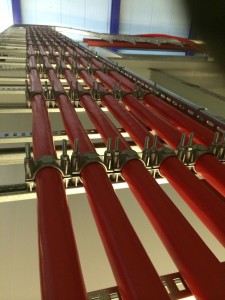 Start Date:
August 2008
End Date:
Ongoing
---
Job Description:
Installation of 11kV mains and HV generator supplies as well as sub-mains distribution throughout the buildings, including chillers, AHUs (air handling units) and PDUs (power distribution units) and associated glanding and terminating works.
On the strength of the performance of ICS's staff the company was awarded and has completed phases 1, 2 and 3 of LD5. The company has recently tendered for phases 4a and 4b.
Of late ICS has revisited LD2 and LD4 for additional PDU works.